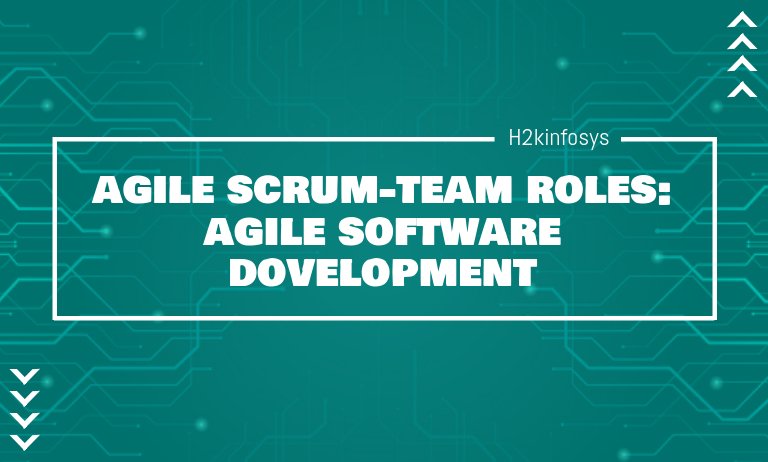 There are three agile scrum team roles. Scrum team comprises of a product owner, a scrum master, and a development team. To understand the agile scrum team roles, the prior understanding agile software development is important. Read the materials on the agile manifesto, agile principles and agile methodologies to get basic information on agile scrum.
Agile scrum team roles: Product owner:
The Product owner can refer to the customer. The product owner lists the work to be done in Product Backlog document. The product owner shares the objectives, list of work items, details on each work items to the team. The timely updates and prioritization of the work items is also a responsibility of the Product Owner. The product owner also coordinates with the team and scrum masters to resolve the issues and make technical decisions during the sprint. The product backlog document is refined in every sprint. The person should have the in-depth understanding of the software being developed, target customers and domain. The Product owner provides the business information to the scrum master and team. The Agile Scrum model calls for active participation of product owner.
Agile scrum team roles: Scrum Master:
The scrum master plays the role of a servant leader or a facilitator in the agile scrum development. The scrum master is responsible for ensuring that the scrum rules, practices, and methodology are understood and implemented by the team effectively. The person focuses on the progress resolving any sort of impediments. The scum master facilities the meeting,  guides the team members and assists the product owner to manage the product backlog. The scrum master is a coach to the team at an individual level and team level. The scrum master provides the feedback to the team, suggests new metrics, and process improvements.
Agile scrum team roles: Development team:
The development team is responsible for implementation of the software. It forms the group of technical members. The team develops the software in increments called sprint. The team is self-organizing and cross-functional. The development team focusses on developing the working software rather than detailed documentation. The team participates in a daily scrum to provide daily reports and updates. The development team also conducts retrospective to discuss improvements in a scrum. The team is guided by the scrum master. The development team size is usually small. Each team includes designers, programmers, and testers. The members of the teamwork in a collaborative manner to complete the sprint.

Check your understanding:
Software tester comes under which agile scrum role?
Describe the agile team roles in 2 sentences each.
"Plagiarism is a punishable offense."