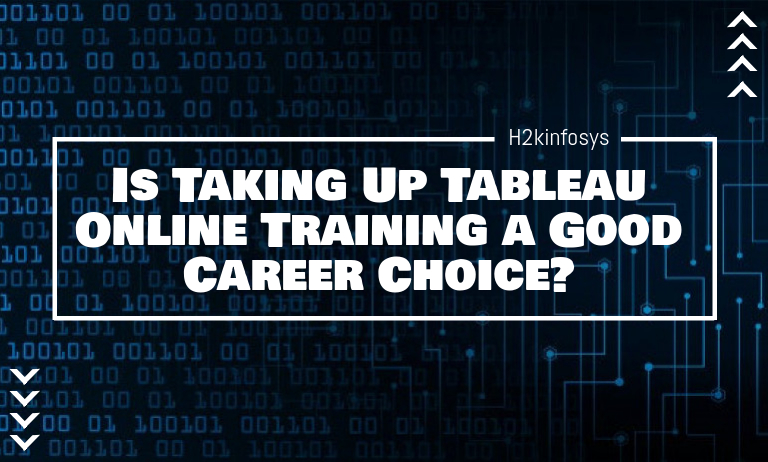 Taking Tableau training online is a great career move. It may not be recommended for other careers that require you to be present physically, but it is just right for Tableau. Data science can be tackled via a computer because it involves just that – accumulation of data that can be managed through a computer and even remotely.
Why you can learn Tableau online
You can learn Tableau online because:
Online classes include R, Python, and SQL, among others.
The pace is individualized. You can learn at the speed that you prefer. This usually is not possible in a classroom setup because the instructor has to ensure the modules are completed within a particular duration.
You can pick the courses that you want to go through first. So, you can select a topic that you are more interested in starting with and whetting your appetite for data science.
You can still be hands-on because programming for data science requires you to be in front of your computer, anyway.
Choosing between a career track with a package and a skill track is possible.
Practice modes can assist you in becoming better at what you are working at.
Most skills are being taught online now, even those that require physical movement, such as dance and exercise routines. A skill that requires a computer in the first place should be at home in the online setup.
Yes, you may not have a mentor all the time, but it still provides you with the skills you need and the attitudes required to be successful.
Attitudes developed when studying programming languages and data manipulation online:
Self-efficiency: In the real world, you will be working most of the time independently. Yes, you should also practice working with other people. Your skills, however, can speak for themselves. People will want to work with you if they know you will not weigh down the group, especially an online-based team. Online-based teams have to depend so much on trust and a sense of responsibility.
Discipline: Because you don't have to attend a face-to-face class, the drive to get into the next module is within you. With discipline, you can learn programming a lot better in a shorter period.
Skills update: What is the best way to learn how to manage data on several platforms, but online? You can see what data should remain on the computer you are using and what data can be shared. You and your instructor will also be utilizing several methods to communicate. Of course, this may be true for purely self-study courses, with mere videos made available to you.
Why should you learn Tableau in the first place?
It will teach you real-world skills. It is not just another online course that adds to your wealth of knowledge, but it actually gives you something you can use to build a career.
It gives you access to ways in which you can use technology to handle and maintain data.
If you go further in and take on the career sets, it can teach you to build machine learning models.
It helps you make more sense of Big Data and how you can use it to benefit your company.
To conclude, learn Tableau for beginners to jumpstart your journey. You will see yourself growing in skill, discipline, and employability. Even when you are stuck at home, you can still continue growing. So, yes, taking the Tableau online training is suitable as a proper career option. It builds your skills, while also building you as an employee.