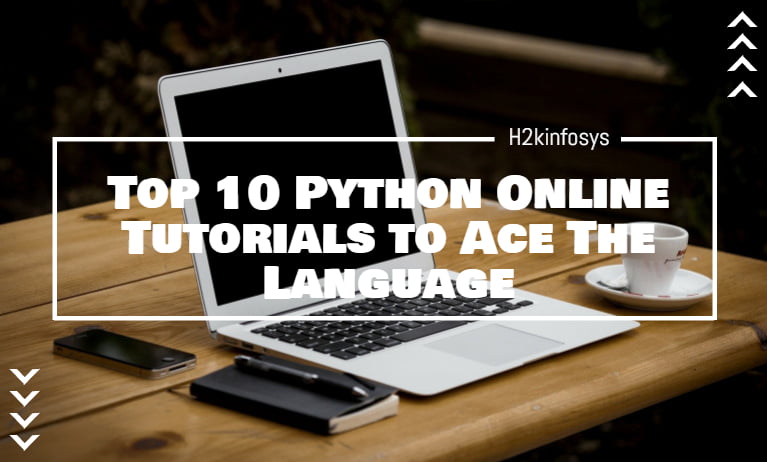 Isn't it that learning Python has become a kind of mandatory in the software world? Can Python online tutorials help one learn Python? Or are Python classes the best bet? Let's look at answers to the questions and the top 10 tutorials to learn Python.
What is Python?
Top companies have universally adopted this programming language and the data scientists almost cannot survive without it. So, what makes Python so popular? The three weapons of Python – open-source, easy to learn and code, and the existence of a plethora of libraries makes it an outstanding choice among its peers.
Python is a general-purpose, versatile, multi-paradigm, dynamically typed, programming language that is taking the world in its stride.
What are the top 10 Python online tutorials?
If you are an advanced level programmer aspiring to learn Python, you can easily ace the language choosing one of the tutorials that suits you the most. Online tutorials essentially help you learn Python at your own pace. This is especially true if you are a working professional and time is an issue. You can always go back to check if you feel you have missed out on something.
However, listed below are the top 10 Python online tutorials we think should fit the bill.
1. iiT WorkForce
Their course is ideal for developers who are aspiring to build programming skills in Python coupled with working experience and domain knowledge. Here, they provide real-time project-based training, which is one of the practical ways to learn Python. Acquiring domain knowledge while working hands-on on a Python project is one of the many advantages they offer.
Resume-building sessions along with placement assistance are the other perks they offer.
2. H2K Infosys
For Python online classes, H2K Infosys is the top contender. With live, instructor-led sessions, they offer a well-planned, comprehensive 30-hour Python program that is suitable for beginners as well as advanced level programmers who aspire to venture into Data Science.
Their 100% job-oriented training with resume-building exercises is the icing on the cake.
3. Udemy
This tutorial is ideal for beginners, intermediate, and advanced level programmers. It offers to teach both the Python 2, Python 3 versions here. You can learn advanced programming skills using Python with the help of this tutorial. What's more, as a part of the exercise you can learn to develop games such as Tic Tac Toe and Black Jack here.
4. Learn Python the Hard Way
The best part of this tutorial is that it is free for everyone. Both the beginners and the advanced level programmers can benefit from this course. It has some of the best exercises, post the learning sessions. For instance, it displays a set of code and the learner is expected to guess the output.
5. Code Academy
This is again a free-to-learn platform that offers a free code editor as well for practicing the code. Moreover, it has a separate discussion forum where the learners can post questions and gain knowledge.
6. Python.Org
This is again a free online tutorial. This is ideal for programmers who have some programming knowledge. You can learn the basics and the libraries as well from here.
7. Coursera
This again provides a free online tutorial which also has embedded videos for easy leaning. The best part is that the videos are available in multiple languages other than English, such as Spanish, Russian, French, and Chinese. Additionally, there are subtitles available in languages including Korean, Chinese, Turkish, German, and Vietnamese.
8. Tutorials Point
Their tutorial is ideal for beginners. It is stacked up with multiple exercises, and various coding alternatives which are the best way for beginners to embark upon their journey to learn Python.
It covers some advanced topics as well, such as database access, game programming, multi-threading, networking, XML processing, etc.
9. Real Python
This tutorial is advantageous if you like to learn coding with multiple examples. However, they offer paid courses.
10. Full StackPython
This tutorial is again free and ideal for those who have prior programming knowledge. Some of the advanced level topics are covered here like deploying applications, the security of applications, web app development, etc.
And other two to Consider……
Python for Beginners
As the name suggests, beginners can start to learn Python here without second thoughts on their free learning platform.
Python Guru
Both beginners and advanced learners can learn Python here. The course is divided into two sections – the beginner's level and the advanced level. The beginners can opt for one after the other.
Top reputed institutes offer some of the best Python certification online courses which can help the beginners or the non-IT professionals master the language in a planned, organized manner.