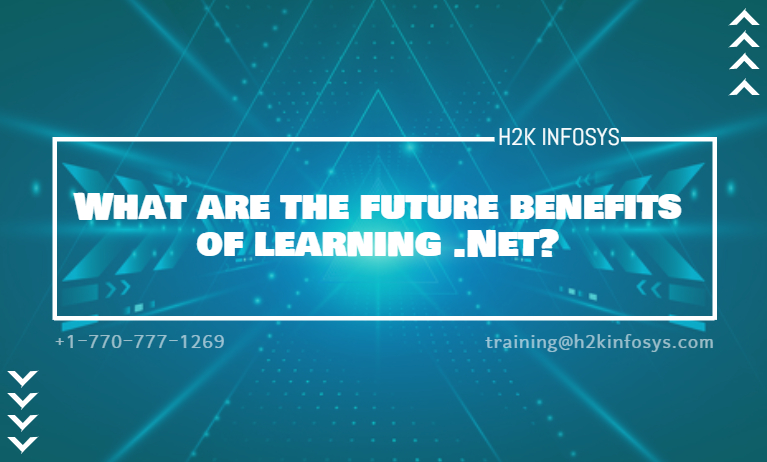 If you are an existing .NET developer or want to be a professional .NET developer, you should know the .NET and its benefits of learning. This .NET framework programming is one of the famous and most used frameworks in the software and IT industry. Most reputed companies use .NET to build their software and web application. You can study dot net certification in visual studio, or as a beginner, you can learn C# for Beginners – Coding from Scratch (.NET Core). Dot Net is today's leading platform for web and mobile application development. The .NET Core is open-source, and the dot net framework is also overgrowing.
Purpose of dot net
To develop software, this .Net provides the best object-oriented environment.
To simplify the programming, it gives code execution environments.
It also ensures code safety and improves performance.
Hence, the dot net should be considered the best framework for developing software and application. As a result, many professionals and students want to join certification courses for learning dot net.
Future of dot net
 The future of .NET seems to be promising, a place to create any type of modern application. This .NET is the best framework to build entire large enterprise and commercial -scale and scalable software applications. .NET is fast, flexible, modern, and friendly, and it also works well with other technologies. This dot net framework comes with pre-installed options so that you can keep your business sites. It will be more secure in the future, and you can learn this along with .NET in Visual Studio.
Future benefits of learning dot net

Some of the widespread benefits of .Net framework programming should prove its great future scope.
It will make it easier to create web applications with high functionality.
This will be an excellent opportunity to build a high standard mobile and web application and many enterprises apps using the dot net framework and services.
Visual studio and dot net are a very supportive tool for app development. This will boost the website development in the future.
In dot net, the code size has been reduced, and you can easily shorten it as per your needs in the future. Therefore, website developers will save their coding time while developing larger apps.
While learning angular from scratch will give you step tutorial covering basic Angular Framework concepts to building an app.
Key Features of .Net
  .NET is the single unified platform for developing any apps, including desktop, web, mobile, Gaming, cloud, machine learning, and data science. It is one of the objects oriented and open source community. You can use this as a cross-platform with any device and anywhere. It also supports all kinds of significant platform capabilities for .NET Framework and .NET Core. It will support most of the tools, including the visual studio.
The future scope for dot net professionals
It is essential for any type of job and necessary to pick the websites depending on the current market necessity and surroundings. The. Net development and its innovation have higher prospects; this is the reason because of various reputable companies using dot net. The software professional is also putting forth for dot net courses.
.Net technology is popular and has a great scope in the future. If you become a .NET developer, you will find a good career opportunity. The dot net Development has attracted more companies as well as clients. Hence, the job opportunities in the .Net framework and development are high today and it will be a rising trend in the upcoming years.
If you are a dot net developer, the future of yourself seems to be clear and bright. You may be investing a few years learning .NET technology certifications, which will undoubtedly be a remarkable turn of your life. With the technologies changing faster than before, learning dot net will help you grab better career opportunities in this field.
The bottom line
In the IT field, many job opportunities and career options for dot net professionals. There is a variety of technology and developments taking place out there. However, this .NET will be expanding its features in every passing day. Taking a dot net as a career makes you talented, versatile, and the most sought after in the area of programming.