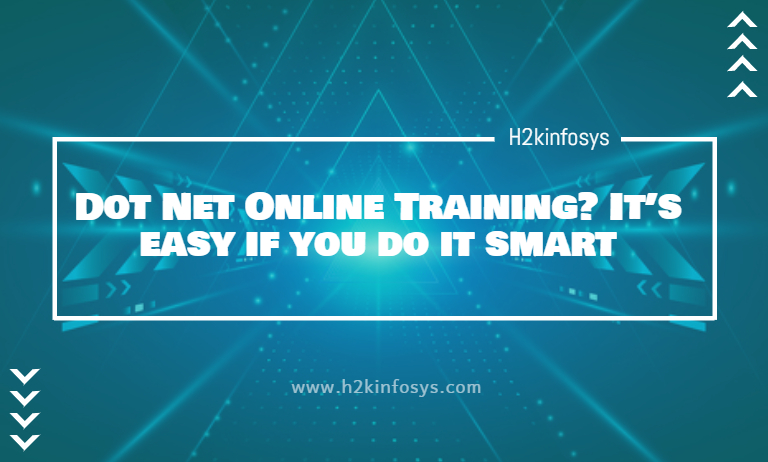 Dot net (pronounced. net) is primarily a software framework introduced by Microsoft. The most prevalent inquiry that dot net beginners display is whether this a programming language as well. Programming languages and programming frameworks are two separate entities. Although programming languages and frameworks go hand in hand, they are not the same thing. A dot net course online eradicates all such misconceptions.
Most people prefer dot net for its flexibility, this platform supports all programming languages therefore you do not need to indulge in excessive training. Since dot net is a product of Microsoft, this fact alone is enough to let beginners enroll in .net online training. Microsoft has equipped dot net with all the essentials.
Moreover, elaborate framework architecture briefing courses take the whole platform apart in levels. These training courses strip the platform down to Microsoft building patterns and core functions. An average trainee cannot do this without a proper certification course
The Purpose and Difficulty level of dot net certification
The idea behind acquiring a dot net certification course online is not only to gain hands-on experience but also to master the platform from within. The aim of enrolling in a dot net course online is to equip candidates with web application developing and dynamic creation skills. The training process is vigorous and detailed. Microsoft has programmed the platform in such a way that it has many tiny details.
Hence, these tiny details are only memorable if you continuously practice on them. The first step in .net online training is to choose your training platform. Many candidates make the mistake of enrolling in more than one training course in the attempt to gain extra information. This availability mixes their concepts since two teaching styles cannot work together.
After you successfully choose your dot net certification course online, you must install dot net on your computer. Creating applications that run on Windows, Linux etc. is one step closer after you understand the basic tools. All the tools present on the dot net are dedicated to complete your web development dreams. There are no limitations to the things you can do after mastering dot net.
Role of C# in the dot net framework
C# (pronounced as C sharp) is a distinct coding language you apply on the dot net platform. The C# is not as widely studied as python or java however the .net online training course sheds some light on this language during the first sessions. The language is not very difficult to understand; it is even more comprehendible if you have experience in learning other coding languages.
C# is applied as a coding language instead of others in dot net because it increases type safety and makes developing solutions uncomplicated. The development process is already challenging without a strong coding language to add to the burden.
The Huge Dot net Library
The dot net platform supports a vast library. This library is every web developer's dream come true. The templates and pre-written codes marginally decrease the complications of developing new codes. You can pull different codes from the existing library and integrate them into your own project. In this way, developers are actually facilitating and supporting each other through a mutual platform.
The job openings for a net certified individual include .net engineer and .net web developer. Famous names like Dell and Accenture integrate dot net with their systems and appreciate dot certified individuals to run their operations. Landing a job within the international and national It departments become stress-free. Learning dot net is not impossible and definitely not difficult with the right training resource pack and determination in sight.