QA Tutorials
Will Selenium impact the future of software testing?
Selenium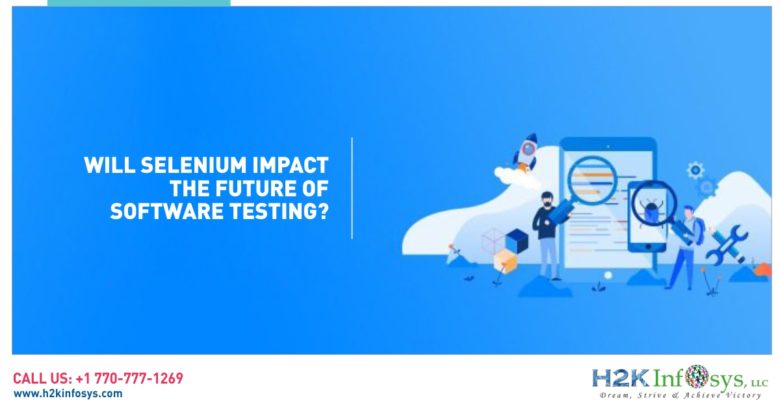 Selenium testing gives a framework which can be used to automate the testing of web applications, conducting tests of software and evaluating for the production and market ready. Selenium is executed to ensure the quality of the application tests. Selenium can be used to automate the testing of software compatibility with wide range of browsers.
Software testing is an evolving space that has many challenges. Software testing and development teams are finding automation tools and platforms that are licensed and open source. Automation tool selection is the strategic decision, so using the selenium as an automation form is one of the such decisions. Selenium tests are executed to confirm that the quality of the application is intact. Cost effectiveness, compatibility and speed are the benefits offered by the selenium tool which increasingly attracting the global enterprises to shift to this tool. Shifting to selenium involves time effort, costs and challenges.
Browser compatibility testing using Selenium:
With the use of selenium, you can effectively test the application and assess whether they run for multiple web browsers. This is in favour of developers as it makes them to create the script once and test across different browsers. Some of largest browser vendors support and make Selenium as native to their browsers. There are some risks and challenges. They are:
– Browser support: Selenium ideally supports cross browsers, but to get scripts to work on multiple browsers we have to get them written on selenium IDE and use it with selenium core.
– No manual scripts and recorded scripts: The selenium will not support the data driven tests with the manual scripts which has conditions and loops. The software is unable to run in disruptions with the applications when combined with converted scripts.
Migration Risks: The risks which are related to migration with selenium is continued. But they are temporary, if it is planned well. When the issues are handled properly, the risks are continued to cease and performance is guaranteed.
The strength of the selenium tool is its capacity to scale the complex testing which means production monitoring and load testing. The code has its flexibility and can be updated as per the requirements. Once the code modifications are yet to be gauged and validated.
Questions:
Compare the selenium testing with other testing methods ?