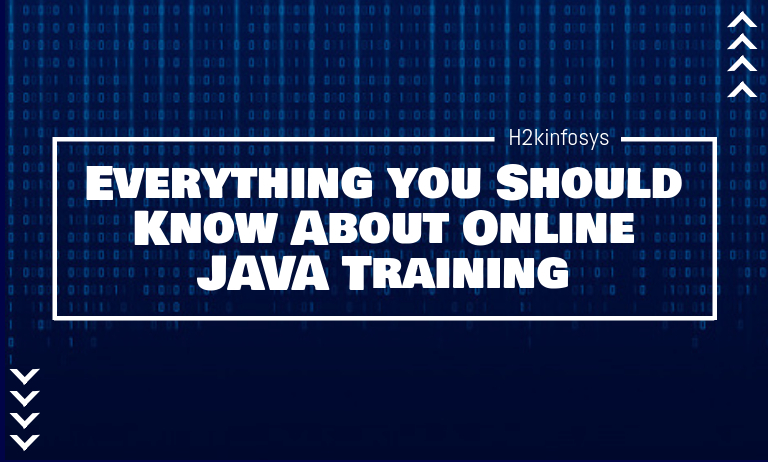 Everything you should know about Online JAVA Training
Java is an object-oriented programming language that is well structured and can be considered very easy for beginners. It has a much smaller learning curve so you can master it easily since various processes can run automatically. Therefore, you are not required to take a deep dive into how things work here. Logically, online Java training has been a popular course for some time now with various institutions offering Java online training and placement.
Benefits of Online Java Training
Java is also considered as a cross-platform language. In other words, it allows the programmer to create applications that can be deployed on any device. Today Java has become the preferred language for IoT, or the Internet of Things, and is considered as a perfect enterprise-level application building platform.
Secondly, Java has one of the largest global communities including documentation that is extremely high in quality and comprehension. This can be very useful for beginners in this programming language. If you are ever faced with a problem, the answers will be ready and waiting for you within the Java community itself. These massive collections and frameworks cover almost all of the challenges that any junior developer might face.
Java skills are placed at one of the highest pedestals in the programming community. Therefore, training online in Java can leave you with a respectable skill, a solid background, and a bright future as a developer.
Uses and Applications of Java
Java programming is capable of creating entire applications that can run on a standalone computer or the Enterprise server network of a client. This is because the programs created in Java adapt automatically to certain locations. Hence, they are easy to display within the appropriate language and Java is considered as the preferred language by organizations as well as the developer community.
Standalone Java applications can also run on a distributed network just as well as they are run on a single computer. In fact, Java is also capable of developing tiny application programs based on applets that can be used for a web page design.
Due to its various benefits and uses, there has never been a slump in the demand for Java developers within organizations, large and small.
Moreover, the growing popularity of Android apps also offers countless opportunities for any Android developer who is capable of writing native apps using Java programming.
So, How Can You Take a JAVA Course Online?
As an object-oriented programming language, Java gets used just about anywhere and everywhere in the computing world. It is also considered one of the best programming languages, to begin with, because it is easy to read and the rules are there to make sure that you avoid any unnecessary mistakes. Java is also easy to learn if you are transitioning from other languages since its syntax is very similar to most other popular programming languages.

There is no shortage of online Java training courses for beginners. Most reputed institutions also offer advanced learning skills to experienced coders. Also, Java online courses are designed to offer flexible and convenient learning experiences. Students can log onto entire modules at any time of the day and learn at a pace that is comfortable for them. In other words, the benefits of undergoing an online Java training program are endless.
Wrapping Up
It is important to remember that you can only drive a certain amount of benefit from tutorials and classroom learning methodologies. Therefore, make sure that the learning program or the online course that you select, includes a considerable amount of practical coding practice as well. And the more practice you get as a JAVA coder, the better will be your understanding of the programming language and its underlying concepts. Take your time and pay extra attention to the foundations and fundamentals of Java programming language. These are just as important to excel in your work as a Java developer. Also, if you are a beginner, then opt for a Java course with placement so that you can practice the skills you acquire.