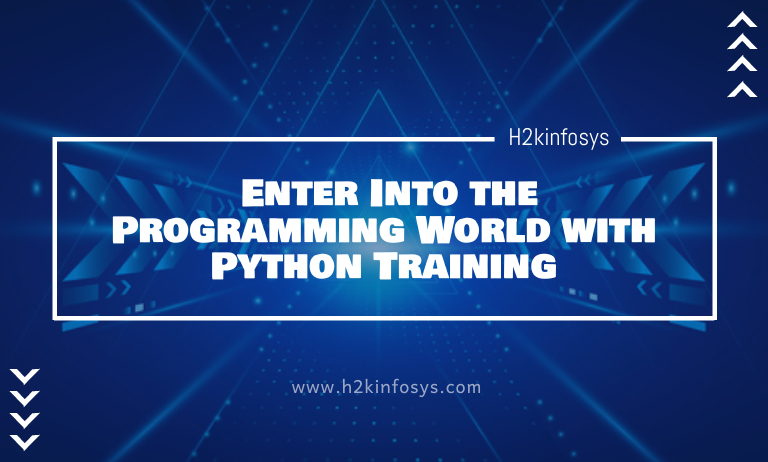 Python has emerged as an extremely easy programming language to learn. Students and professionals are joining the best free Python training courses online to learn it at home. Even if you are a beginner and you don't know anything about programming, you can learn Python. That's how simple it is to learn and master.
Many big firms, including Google, Instagram, Pinterest, Yahoo!, Disney, IBM, and numerous others use Python coding to improve the performance of their platforms. Raspberry PI also uses Python as its basic programming language.
There are many ways you can use your Python programming skills to find a better job and get quick salary increments. Demands for Python developers have increased quite rapidly. That's why many professionals are searching for the best Python training courses.
Key reasons to learn Python coding:
The following reasons make Python the best programming language to learn in 2020:
It's perfect for data science:
Numerous programmers are searching for free advanced Python courses online. They want to learn this language because it's perfect for data science. The workload is increasing and companies are paying much higher salaries to Python programmers.
Python frameworks and libraries provide NumPy, PyBrain, and PyMySQL on DataScience, AI, and machine learning. Besides, a python programmer can easily develop scripts to automate things. You can also become a great web developer and get more apps to create online.
It's ideal for web development:
Python makes web development quite easier. It has frameworks and libraries like Flask and Django, which make your job easier as a web developer. Things, which used to take hours in PHP, can be finished within a few minutes on Python. Several web portals, such as Reddit, have been created using this programming language.
World's leading web development firms are searching for Python programmers. They are offering great work opportunities with the best Python programmers. Undoubtedly, it's a great way to jump start your career as a programmer.
To learn machine learning:
All the major industries are using the AI technology and machine learning to automate their operations. Companies seek highly intelligent chatbots and AI-powered chatbots to keep their customers happy and draw new buyers.
If you want to complete a machine learning project or create AI-powered machines, you must learn Python. It is the only programming language that can provide a great start to your career in machine learning. Even though Java is a great alternative, professionals only prefer Python for its simplicity.
Various open-source libraries and frameworks:
Java and Python are two programming languages, which have a huge number of open-source frameworks, libraries, and modules. You can get aid for creating any kind of code. Thus, developing an app in Python becomes far less complicated than building an app in other languages.
Most of the Python pros rely on Flask and Django for their coding needs. However, there are several other frameworks and libraries you can access for free to create Python programs quickly.
Python has a huge community, which include highly-skilled programmers from all across the globe. Experienced Python programmers share their skills and knowledge to help newbies in becoming a master of this language. You get ample support to resolve your confusions and finish your tasks faster.
Final thoughts:
It has never been so easy to become a professional programmer. The best free Python training programs are luring many aspiring programmers. IT professionals, who are struggling with complex programming languages, are now learning Python. They are learning this language because they seek better jobs with a much higher salary package. Python training promises a better job with a handsome salary package and also a chance to develop something unique! That's why you should join a free advanced Python course online.