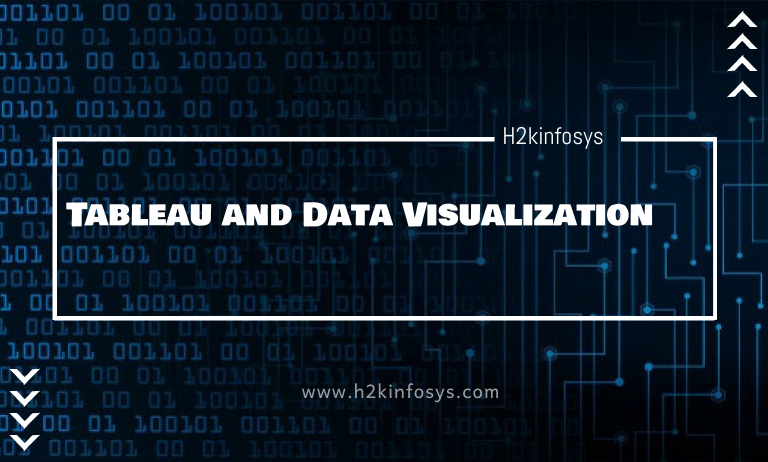 Data visualization is an expanding field of data analysis and collection that a carefully planned tableau coursecan help you achieve. Tableau is a popular software that simplifies your data to increase general understanding. Tableau itself is a complete software however many study guides and online courses have popped up on the web that promises your Tableau certification within a few months. Learning Tableau is not difficult however it does require a certain amount of dedication.
Consequently, you can expect to spend some time on the Tableau software for a few weeks before getting a full grasp of the controls. Users that install and download Tableau certify that it can create fantastic data visualization. In addition, the software gains recognition from the fact that it supports all kinds of coding languages. The versatility found on Tableau surpasses other visual analytics platforms.
Business intelligence and data visualization are the core of Tableau. Tableau provides inquisitive users the opportunity to explore their data without interruption. The entire software is based upon user ease and overall convenience. 
An Interactive data visualization software
The primary audience for Tableau is inexperienced non-technical analysts who want to simplify their data in an interactive way. Apart from this, experienced data analysts also make use of the software's easy briefing mechanisms and explicit tools. The existence of a library further aids in their analysis. A Tableau course for beginners emphasizes exploring the whole software and learning the terminology before beginning their certification journey.
Tableau offers a variety of dashboards; these dashboards are somewhat like templates. Tableau also saves time while you get the chance to upload weekly or monthly reports, they mimic the existing formulas and display an automated system for your ease.

Tableau certification process
The Tableau course certification is key for a beginner data analyst to find solid ground in the data visualization community. Owning a certain set of skills never goes against the beginner, rather it compliments their profile. Huge companies that use Tableau prefer hiring a Tableau-certified analyst. The frequency, depth, and variety of data displayed through Tableau require a professional hand.
Taking up a Tableau course for beginners is the first and foremost step in the journey of the Tableau. Self-research is encouraged however by the end of a Tableau course you are eligible to carry out analysis research without any assistance. The course covers all the Tableau basics and gives a general introduction to business intelligence and data visualization. The course proceeds to unravel the tools of Tableau and practically apply them in real-life data.
Users who wish to get their certification early may opt for a crash course however the ideal learning rate for Tableau extends over a few weeks. The idea behind taking a tableau course certification  is not to learn Tableau but to master it.   
Making effective use of tableau
Tableau certification begins when the user has data to visualize. Tableau is not a data creation software and it would be a grave mistake to assume so. It does not create spreadsheets or text tables. You can use Tableau to alter these spreadsheets in an engaging way. There are no limits to what you can create with the help of Tableau, the only constant factor should be your imagination 
Usually, individuals interested in Tableau install the software at home and study the 14-day free trial period. The trial period is enough to engage interest in some eager data visualization beginners. By the end of a well-taught Tableau course, the heavy doorways to becoming a future certified visual data analyst swing open. Learning Tableau is an asset for all future data analysts.